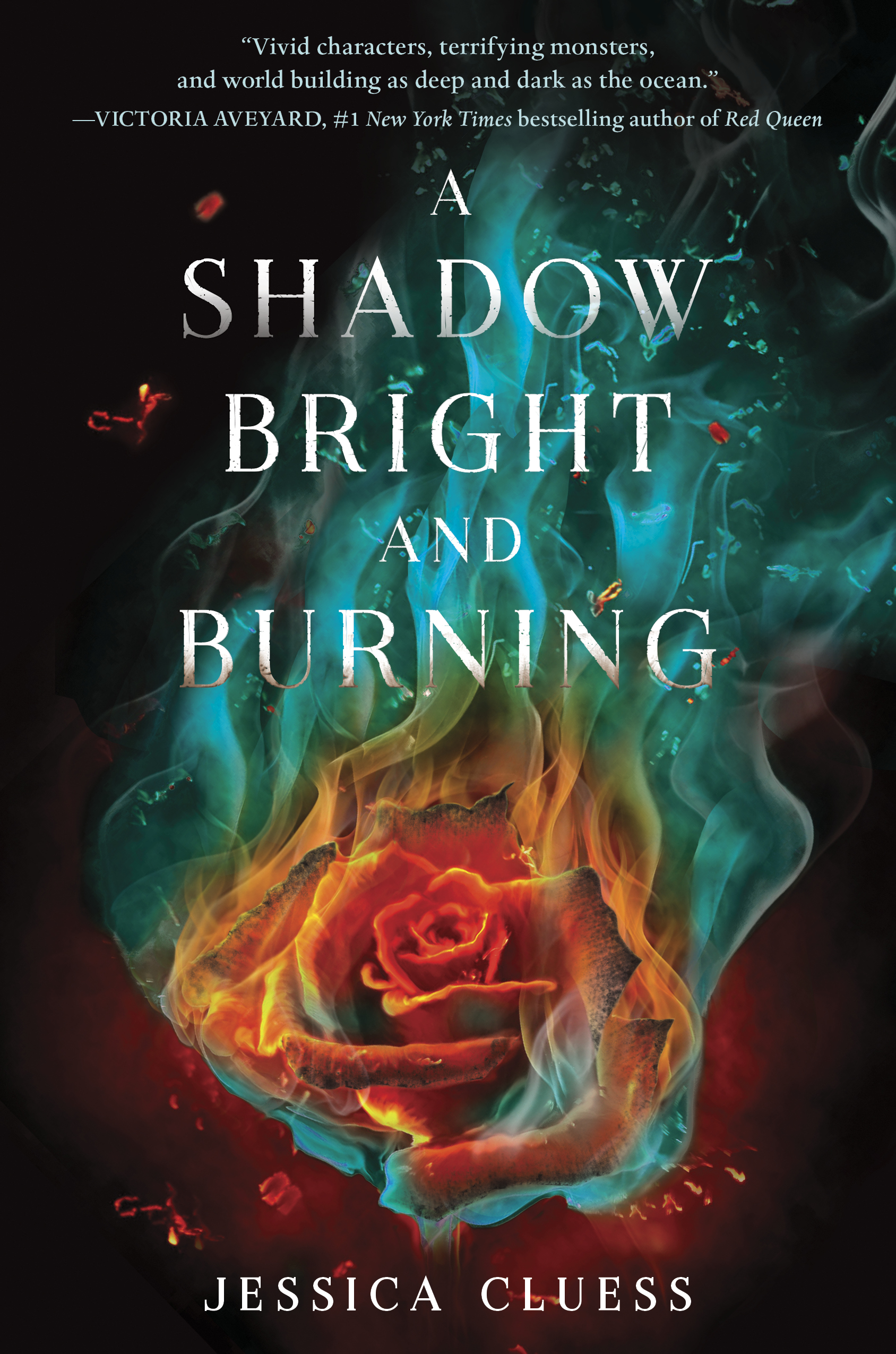 A Shadow Bright and Burning
Book 1 in the Kingdom on Fire series
Out from Random House September 20, 2016
Henrietta can burst into flames

Forced to reveal her power to save a friend, she's shocked when instead of being executed, she's named the first female sorcerer in hundreds of years and invited to train as one of Her Majesty's royal sorcerers. Thrust into the glamour of Victorian London, Henrietta is declared the prophesied one, the girl who will defeat the Ancients, bloodthirsty demons terrorizing humanity. She also meets her fellow sorcerer trainees, handsome young men eager to test her power and her heart. One will challenge her. One will fight for her. One will betray her.

But Henrietta is not the chosen one.

As she plays a dangerous game of deception, she discovers that the sorcerers have their own secrets to protect. With battle looming, how much will she risk to save the city–and the one she loves?

Exhilarating and gripping, Jessica Cluess's spellbinding first book in the Kingdom on Fire series introduces a powerful, unforgettable heroine and a world filled with magic, romance, and betrayal.
Praise for A SHADOW BRIGHT AND BURNING
"Vivid characters, terrifying monsters, and world building as deep and dark as the ocean." Victoria Aveyard, #1 New York Times bestselling author of Red Queen.
"Unputdownable. I loved the monsters, the magic, and the teen warriors who are their world's best hope!" Tamora Pierce, New York Times bestselling author
"A fun, inventive fantasy." Sarah Rees Brennan, New York Times bestselling author
"A glorious, fast-paced romp of an adventure. Jessica Cluess has built her story out of my favorite ingredients: sorcery, demons, romance, and danger." Kelly Link, author of Pretty Monsters
"Pure enchantment. With the emotional intensity of my favorite fantasy books, this is the kind of story that makes you forget yourself." Roshani Chokshi, New York Times bestselling author of The Star-Touched Queen
"Henrietta is pragmatic and bitingly funny, and she more than holds her own in a man's world. Cluess gamely turns the chosen-one trope upside down in this smashing dark fantasy." Publisher's Weekly (starred review)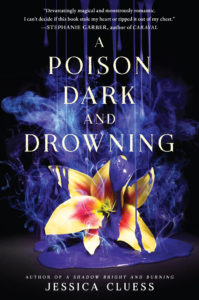 A Poison Dark and Drowning
Book 2 in the Kingdom on Fire series
Out from Random House September 19, 2017
In this seductive and explosive second book in the Kingdom on Fire series, Jessica Cluess delivers her signature mix of magic, passion, and teen warriors fighting for survival. Hand to fans of Victoria Aveyard, Sarah J. Maas, and Kiersten White.

Henrietta doesn't need a prophecy to know that she's in danger. She came to London to be named the chosen one, the first female sorcerer in centuries, the one who would defeat the Ancients. Instead, she discovered a city ruled by secrets. And the biggest secret of all: Henrietta is not the chosen one.

Still, she must play the role in order to keep herself and Rook, her best friend and childhood love, safe. But can she truly save him? The poison in Rook's system is transforming him into something monstrous as he begins to master dark powers of his own. So when Henrietta finds a clue to the Ancients' past that could turn the tide of the war, she persuades Blackwood, the mysterious Earl of Sorrow-Fell, to travel up the coast to seek out strange new weapons. And Magnus, the brave, reckless flirt who wants to win back her favor, is assigned to their mission. Together, they will face monsters, meet powerful new allies, and uncover the most devastating weapon of all: the truth.
Praise for A POISON DARK AND DROWNING
"Devastatingly magical and monstrously romantic. I can't decide if this book stole my heart or ripped it out of my chest." Stephanie Garber, New York Times bestselling author of Caraval
"An enthralling fantasy series…Cluess executes every beat with panache." Kirkus Reviews